The cathedral of the self
I come from a tradition of Western culture in which the ideal (my ideal) was the complex, dense and "cathedral-like" structure of the highly educated and articulate personality—a man or woman who carried inside themselves a personally constructed and unique version of the entire heritage of the West. … But today, I see within us all (myself included) the replacement...
A Year of Ideas
This time last year (December 31st, 2011): Aboard the M/V Ushuaia, eagerly anticipating our first sight of Antarctic land the following morning. Photo courtesy of Mike Beedell/Students on Ice. Tonight: happily spending the evening with my family, reflecting. Many, many people and places have shaped who I am over the past twelve months, but right now, as we loop back around the sun,...
5 tags
Kathleen Dean Moore on hope and integrity
It's really a problem, this thing about hope. Cause it's true…it's true that our options are limited and that our cities are disgracefully designed when it comes to using fuel and that destructive ways of living are very skilfully linked to tangles of profit and power in the world and we don't have very much time. Even the most conscientious person, the most hopeful...
11 tags
"The other day I realized that "interactive" anything is the wrong word...."
– Brian Eno (via austinkleon, via ajay) This has to do with civic engagement, too, I think. Cities, towns, run in a way that's interactive - that's where the sense of something gamelike creeps in. What if cities were, on the other hand, unfinished without the public's hand in...
10 tags
The Harbour City
Students on Ice Antarctic Youth Expedition 2011, Day 3 part 1                     December 28th, 2011, 5:20pm, on our Buenos Aires - Ushuaia flight "Well, we've crossed into summer." That's what my seatmate Arnold told me as we drifted out of sleep and into Buenos Aires, and the sunlight started to stream into the cabin as people around us lifted their window...
5 tags
State of the X: TEDxTalks in January
tedx: TEDx events by the numbers: January 77 TEDx events happened around the world 67 cities hosted one or more TEDx events 29 countries hosted one or more TEDx events TEDx by the numbers: All time 3190 TEDx events have happened around the world 800 cities around the world have hosted one or more TEDx event 126 countries have hosted one or more TEDx events — And, as of January...
6 tags
Dusk Journey
Students on Ice Antarctic Youth Expedition 2011, Day 1 The first leg of our journey begun as we took off from a YVR runway and headed  East into the sky. Here the clouds stretched endlessly beneath us, white-tipped Rockies sometimes poking through at the beginning of the flight. The two other girls on my flight and I were split up, so I was catching up on the pre-trip reading material...
4 tags
The third picture is of Amundsen's team, the first explorers to reach the South Pole. I love this picture because I don't feel like there's any sense of victory in it, no pride at having conquered one of the last great frontiers. It's almost a scene of humility. I like the idea that these explorers, the first men to set foot and flag on the South Pole, were...
1 tag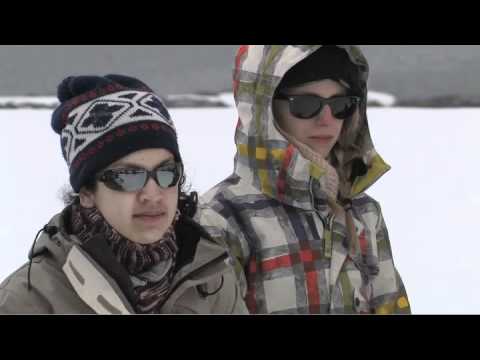 1 tag
1 tag
9 tags
1 tag
HOME!
Antarctica is surreal, the expedition was so powerful, and I feel incredibly blessed and lucky to have shared it all with a group of beautiful and inspiring people. First order of business: sleep!
1 tag
Day 1: Vancouver-Toronto
We flew in over the city lights, had dinner and went to bed. This morning: breakfast at the hotel, group activities, getting suited up with gear from Canada Goose. We'll board an afternoon flight to Miami and an overnight flight to Buenos Aires from there!
2 tags
T minus a few hours
I'm leaving for the airport in a bit. From then on I may or may not have any opportunity to check in on tumblr or Twitter but I will definitely be contributing to the official expedition blog. Follow our journey there, at http://www.studentsonice.com/antarctic2011/daily.html. I am so excited that the trip is starting - it came so quickly. The challenge will be to experience it fully so...
6 tags
One small thought and one long ramble
In the wake of all this trip madness, a few people have asked me if I want to pursue environmental studies after I graduate. Well, no, but yes - kind of. No because I don't know what I want to do yet. There's so much out there and I'm interested in so many things. As much as I care about the environment, I'm not sure if I will want to study environmental science...
5 tags
Announcing...TEDxYouth@AntarcticPeninsula!
I'm pretty thrilled to be able to share what I've been working on for the last couple days. With the help of Students on Ice and some friends at TEDxKids@BC, I'm organizing TEDxYouth@AntarcticPeninsula! The event will take place sometime in the first week of January, 2012, on one of the days our expedition is in Antarctica. I already know that this trip is going to be an...
5 tags
A ghostly and beautiful land
One of the things I did as soon as I found out I was going to Antarctica was to do a search of my favourite blogs for anything relating to the continent. The Atlantic's "In Focus" did a piece on Antarctica back in March, and there are some stunning photos in the collection. Check them out here. Antarctica is such a ghostly, beautiful land. I'm already at a loss for words...
5 tags
ONE WEEK!!!
In one week exactly I will have arrived in Toronto, having completed the first of many legs on this incredible journey. I've spent a lot of time thinking about what my personal contribution to this trip will be, and how I'll share my experiences when I return home in January. There is so much potential. I can't wait to explore. I'm practically floating off my chair with...
4 tags
x* Degrees of Separation
Interesting links keep popping up everywhere: —My friend had a relative who travelled with Shackleton on the famous Endurance expedition, where the ship was frozen and trapped in pack ice. —I spoke to a reporter from the local newspaper on Friday and her father is a biologist and he was recently in Antarctica with National Geographic. *Where x= 6 or 4 or whatever the number...
My Moleskine inspiration →
7 tags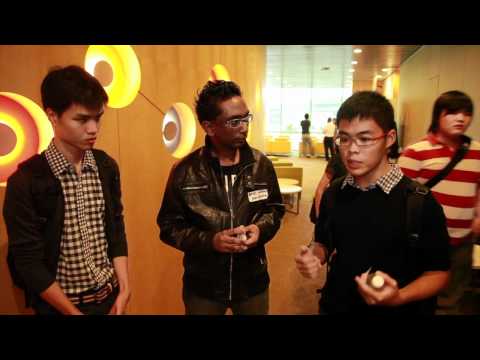 4 tags
"There are nothing but gifts on this poor, poor Earth."
– Czeslaw Milosz, in Lewis Hyde's The Gift
2 tags
5 tags
5 tags
On Exploration
100 years ago today, on December 14th, 1911, Roald Amundsen and his team of Norwegian explorers set foot on the South Pole. They were the first humans to do so. Five weeks later, Robert F. Scott's crew arrived at the Pole to find a Norwegian flag and a letter from Amundsen, his rival. Antarctica, the final frontier: conquered. The whole world has now been discovered -New York Times,...
5 tags
"Personally, I do not know whether humankind is alone in this vast universe. ..."
– -United Nations Secretary-General Ban Ki-moon, with a powerful message for youth about the Earth at the UN Alliance of Civilizations in Qatar. I appreciated this part (our generation is in such a unique position to work together!): You are connected like no generation in history.  Yet, being...
2 tags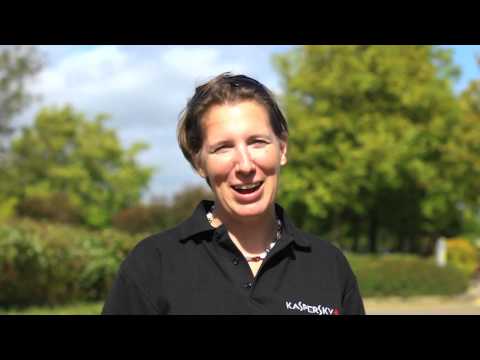 4 tags
2 tags
In Encounters at the End of the World, when asked by Herzog why they managed to run into each other there in Antarctica, the philosopher/forklift driver: This place works as a natural selection of people that have this intention to jump off the margin of the map, and we all meet here, where all the lines of the map converge. And then in the greenhouse, the "linguist on a continent with...
5 tags
Antarctic Reading (and Watching)
I asked Michael Cote, an environmental consultant who writes one of my favourite environment blogs, Climate Adaptations, for some reading recommendations for my trip. Here's what he said! Hi Michael! I'm a high school student and this December, I have the incredible opportunity of joining a student expedition to Antarctica to learn about the effects of environmental damage and...
6 tags